Hello everyone!
Nice to see you guys before Easter. We've got another dungeon news update and a new NED video for you. In this video, you can see the dungeon generation in the almost final version. Ahead of us is integrating adventure generation, editing the map already after generation, adding NPCs, monsters, traps, and exporting to Roll20. The first beta is getting closer and closer – you'll soon be able to use our maps for sessions!
Thanks for watching! Hope you like it. We added new interface and played around with walls a little bit more. On the programming side of things we still working on algorithms for both map and adventure generation and started working on prison generation.
In terms of graphics, as always, we focused on asset production and decided to spice up the walls. Below you can see the concepts from Zu and their implementation by Kate. They certainly give a fantastic vibe and bring the dungeon to life 🙂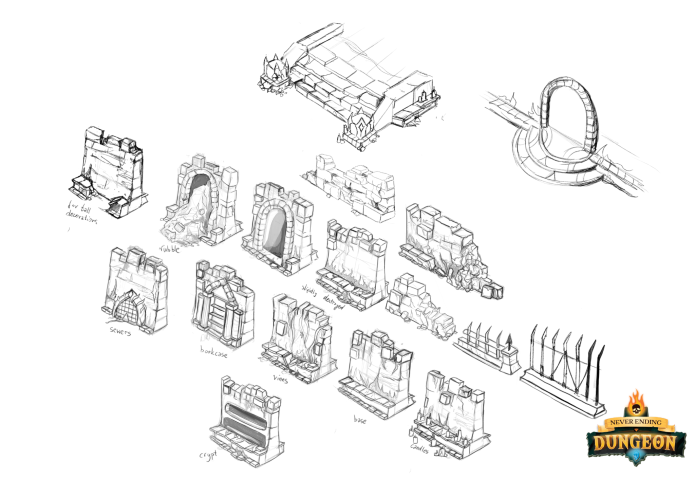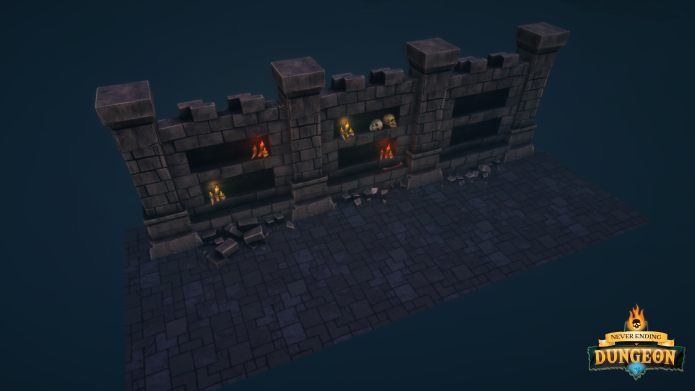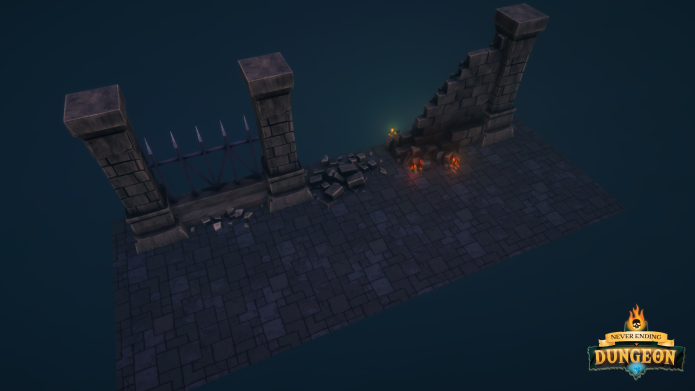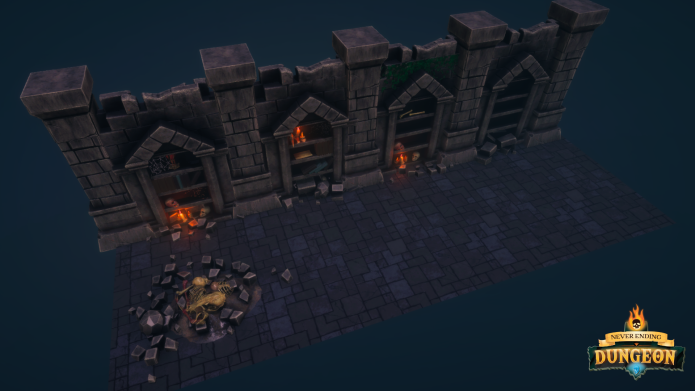 We also slowly prepare to start working on the next setting – caves. Zu prepared some breathtaking concepts, and we can't wait to see them in NED!
Thank you for being with us! <3